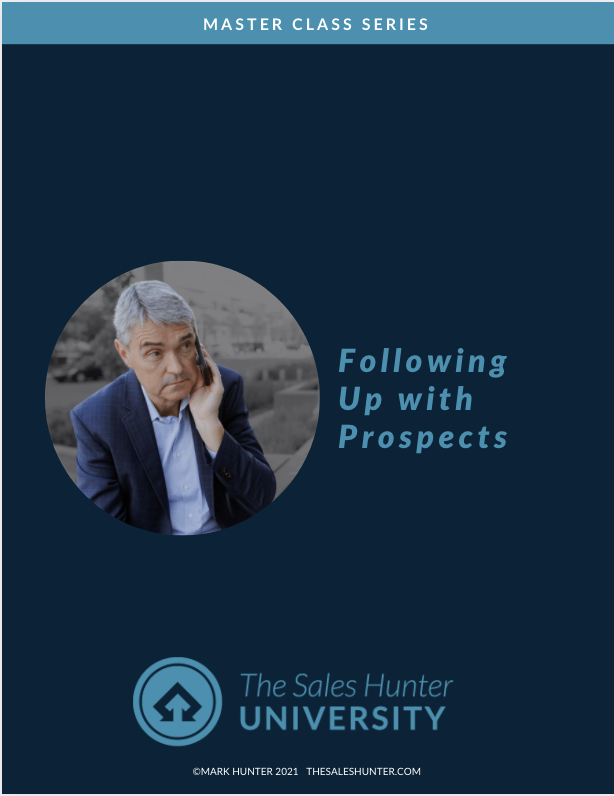 When you register for this masterclass you gain access to...
‣ 11 in-depth coaching videos with Mark Hunter
‣ 20-page Following Up Workbook
‣ Following Up infographic
‣ Invitation to an Exclusive Early Access Webinar on September 24th (when you sign up before September 23rd)
‣ Special access to a Level 3 Masterclass on The Sales Hunter University


Time to enhance your follow-up strategy.
The sale is in the follow-up. Since closing the sale on the first contact is highly unlikely, you need a plan that won't just peak your prospect's interest, but keep them engaged throughout the process. 
This course covers:
Example responses to common objections
How to prevent ghosting
Building your own follow-up process that you can actually pull off
How to handle prospect groups or teams
What to do when things are moving too slowly
...And more. This course is built with you in mind, and is highly interactive to tailor your individualized action plan.
Following up, made easy.
Rejection, disengagement, and ghosting; it happens to the best of us. But I believe you can transform these objections into opportunities. This course will guide you through the process that has brought me success, while also giving you the tools to build your own process.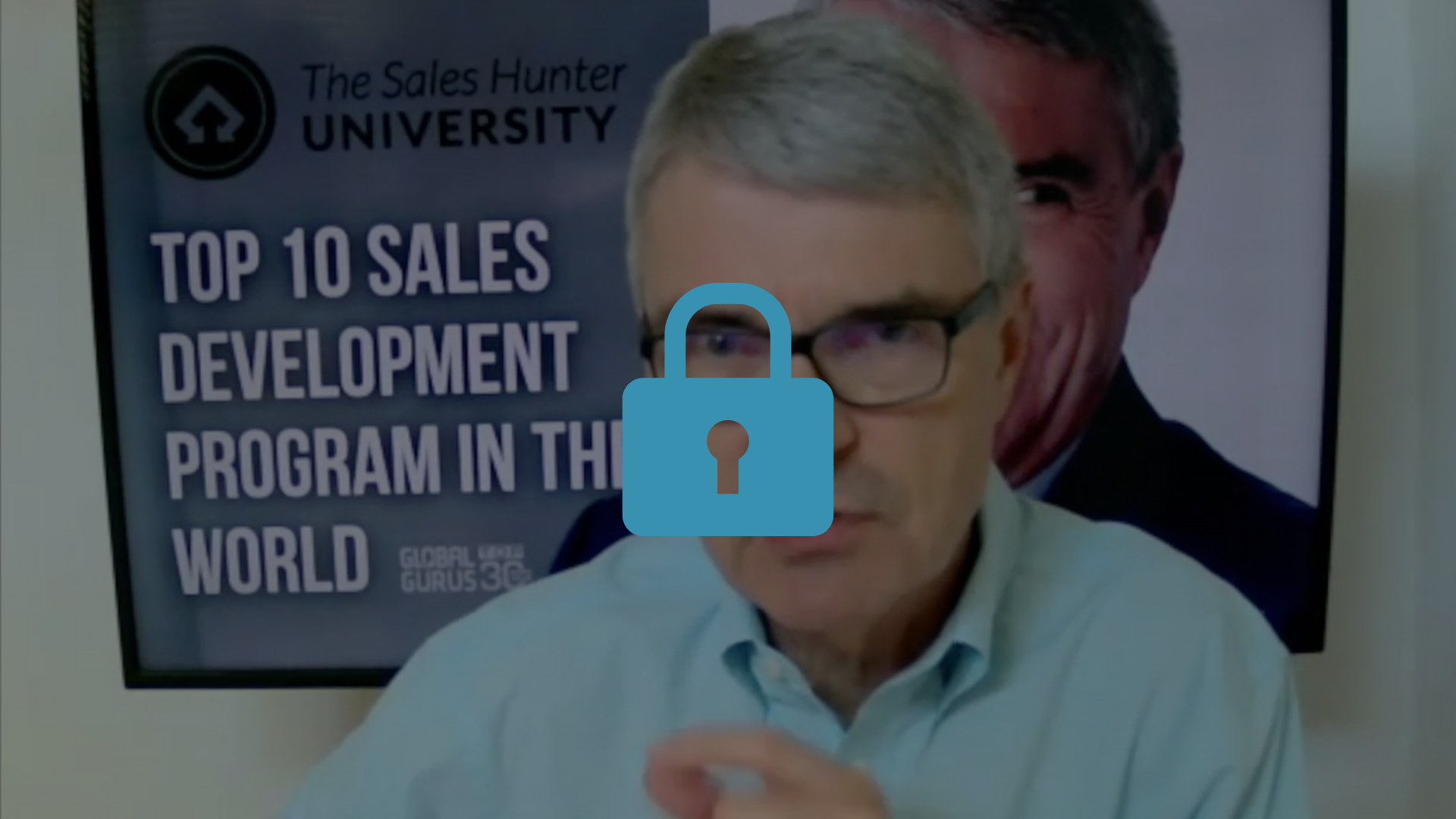 Course Introduction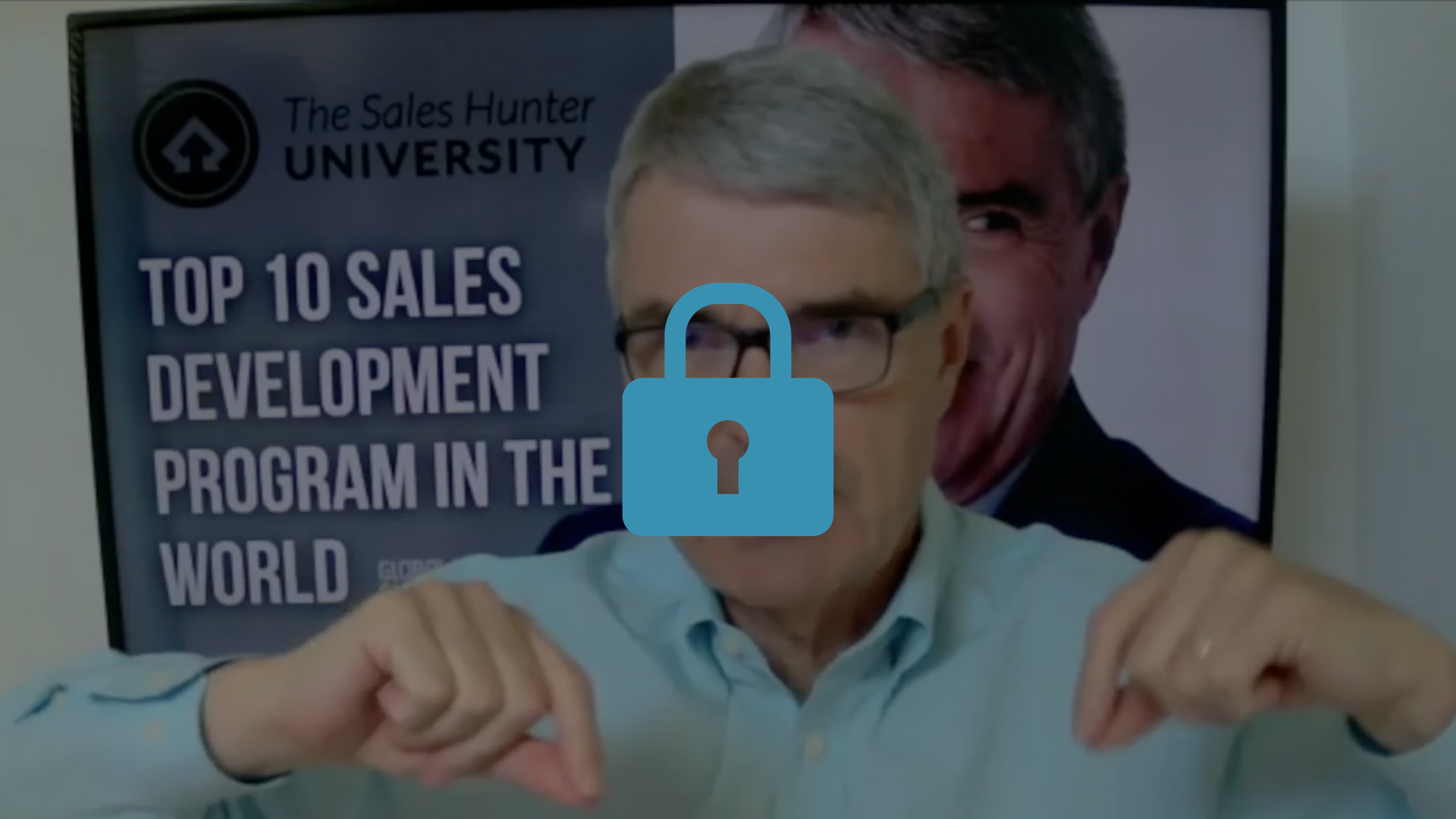 Section 1: Success is an Equation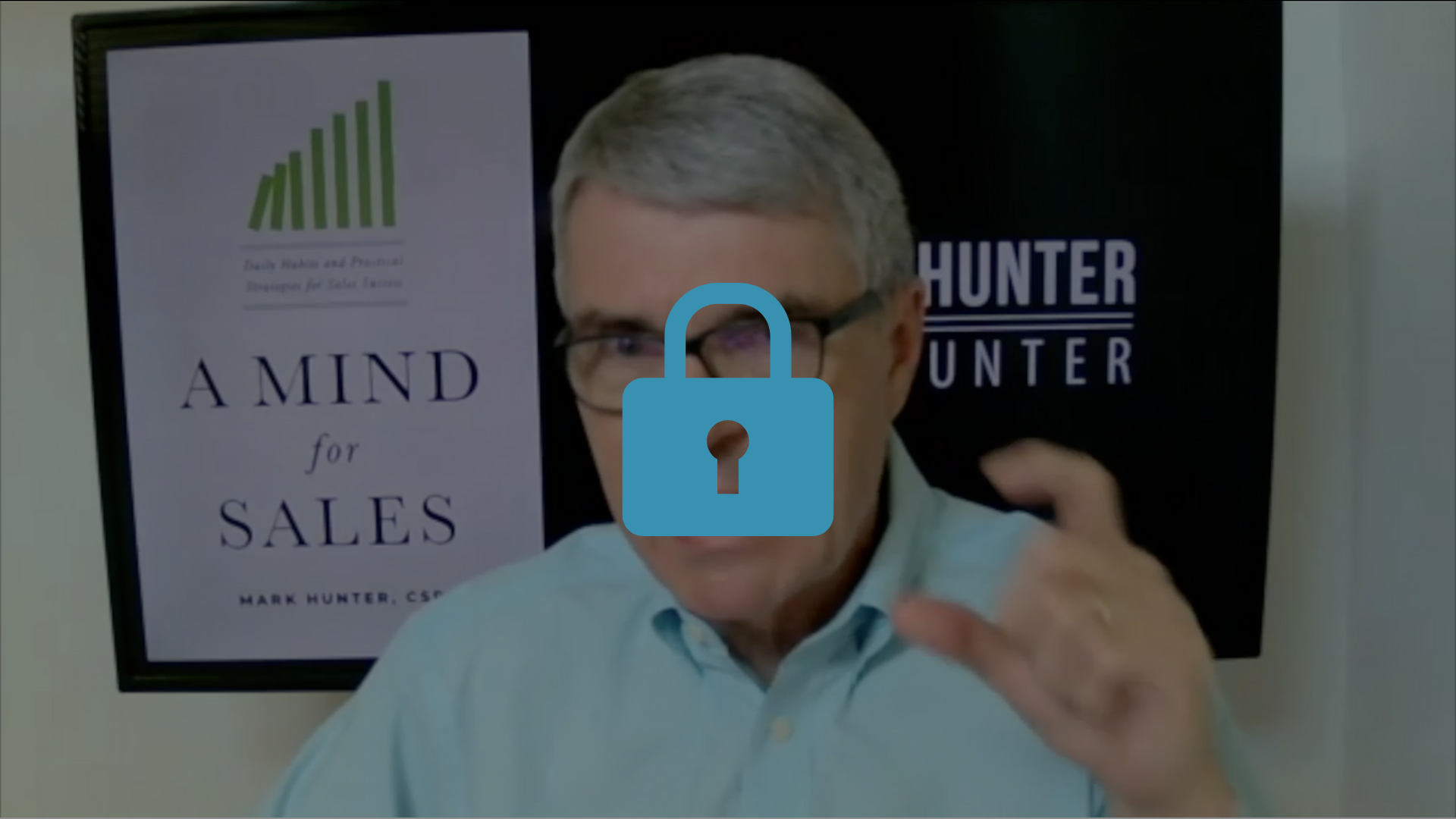 Section 2: Why Prospects Fail to Engage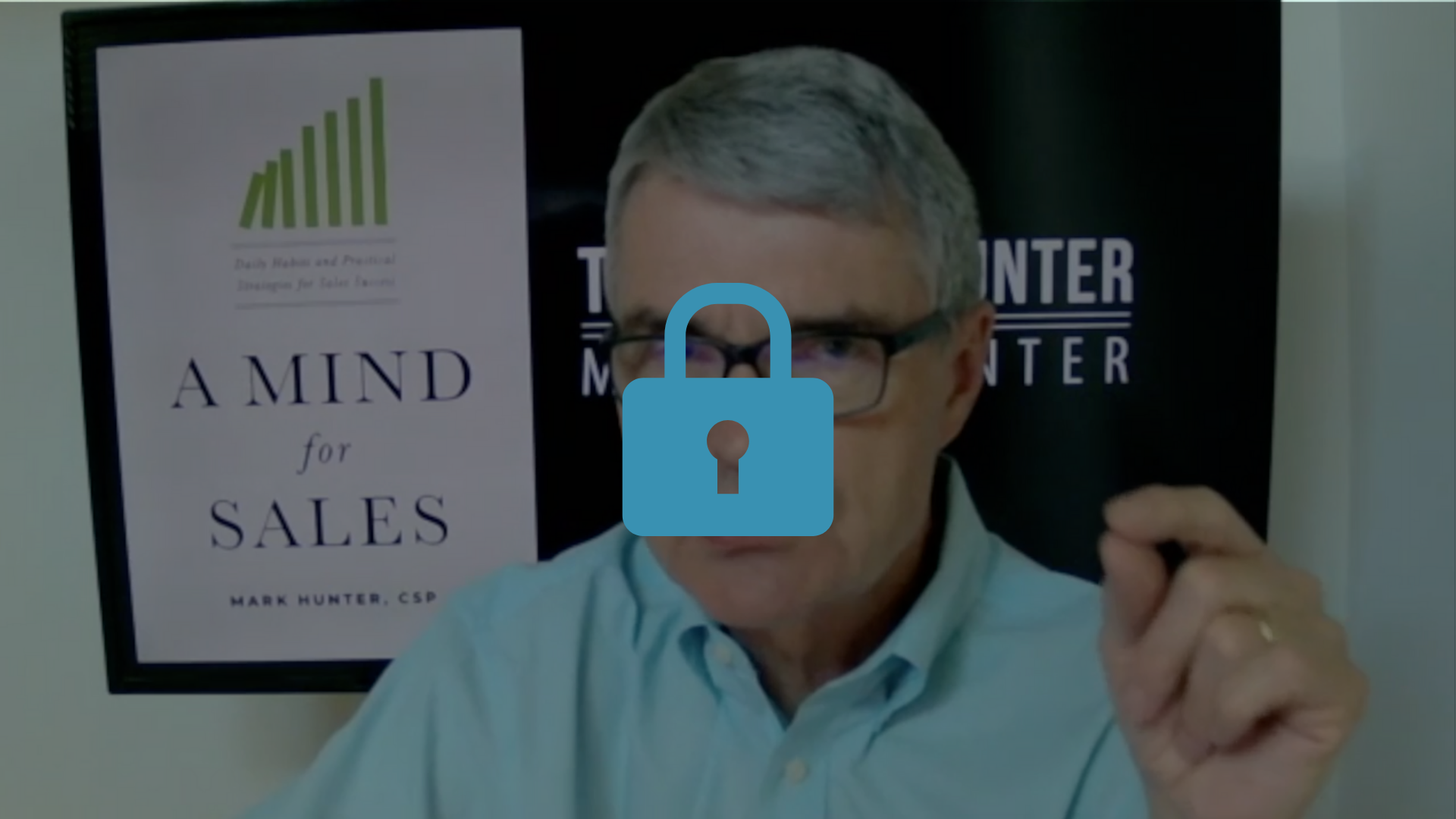 Section 3: Five Rules to Prevent Ghosting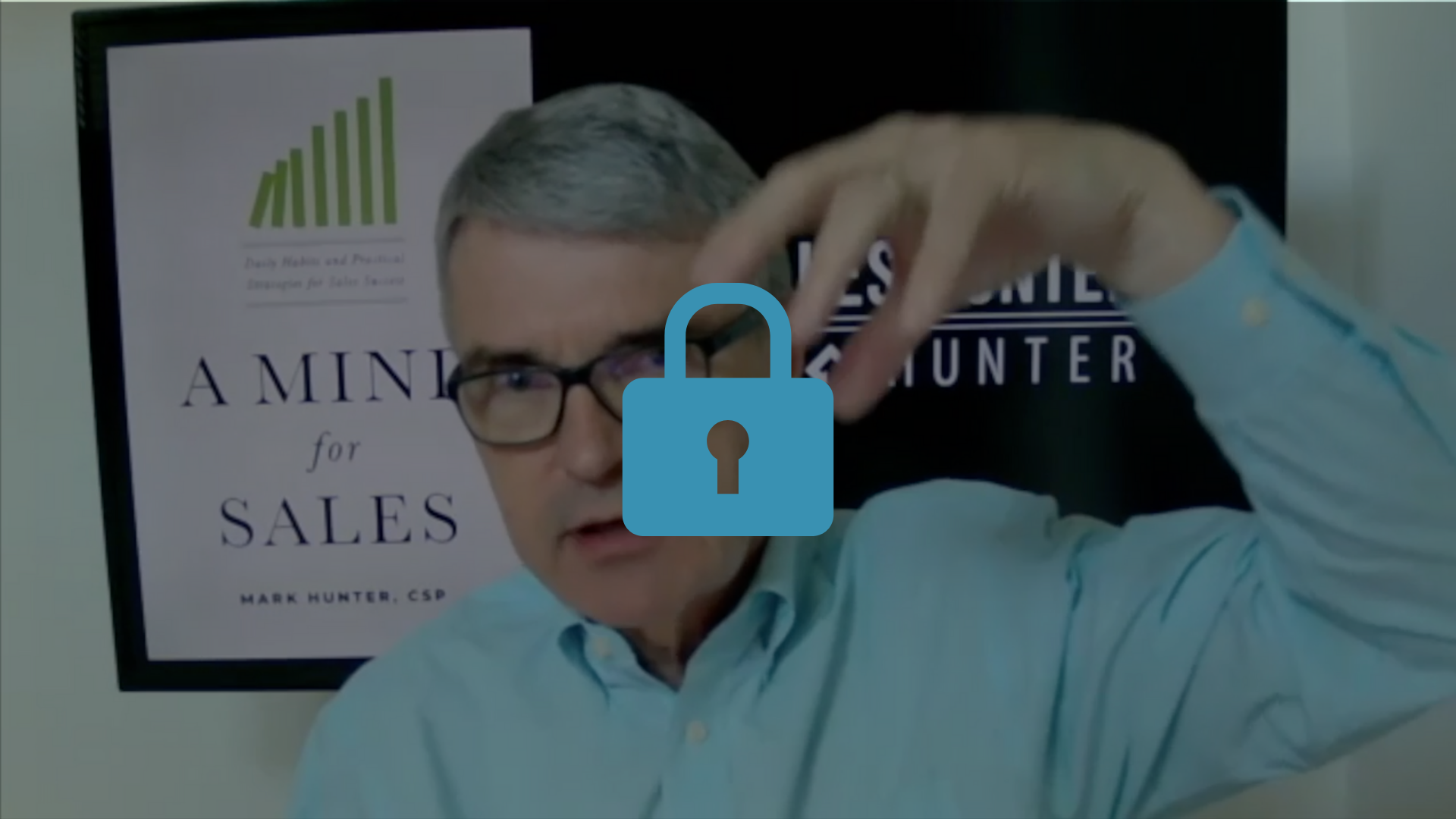 Section 4: Building the Process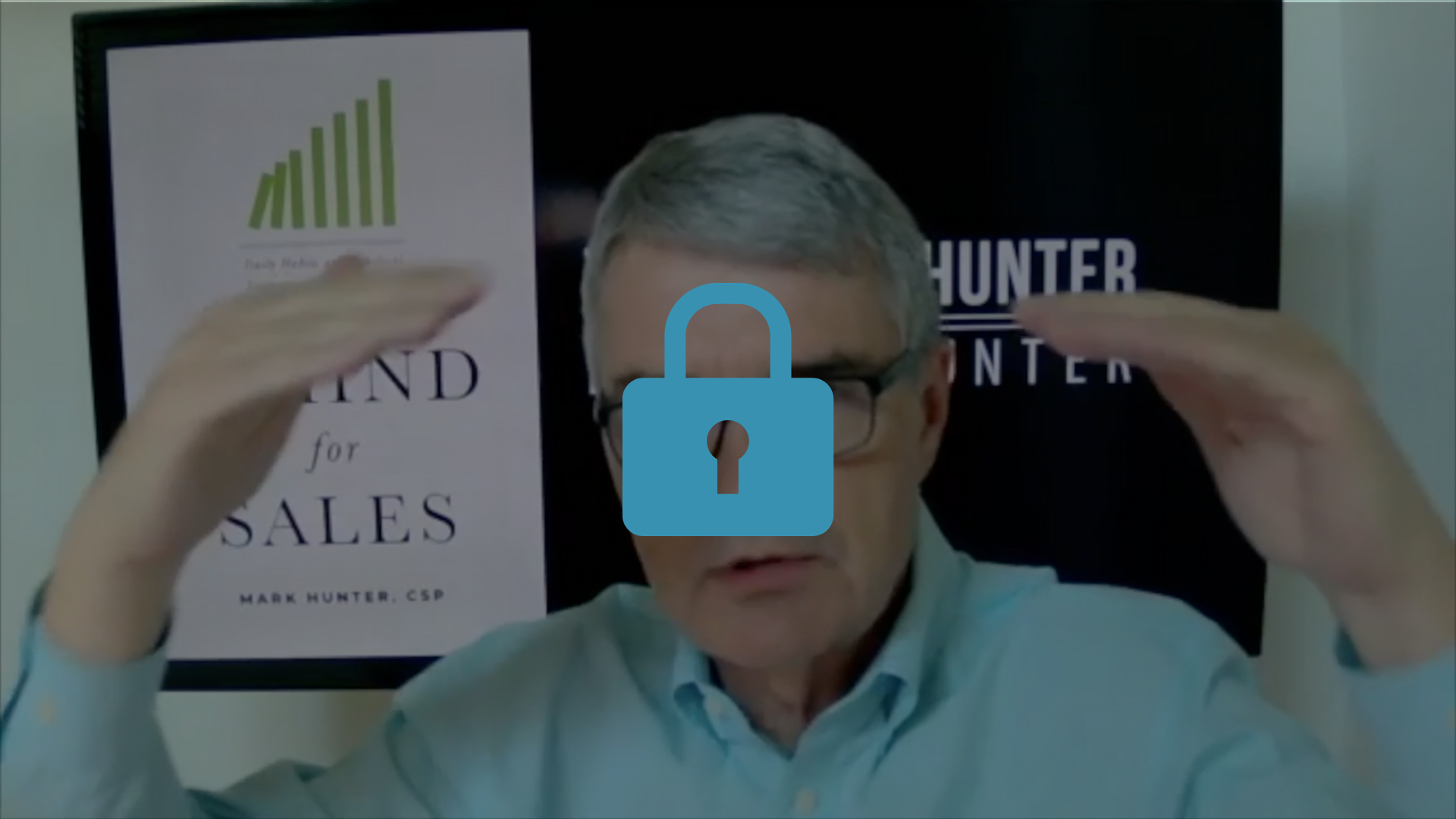 Section 5: Executing the Plan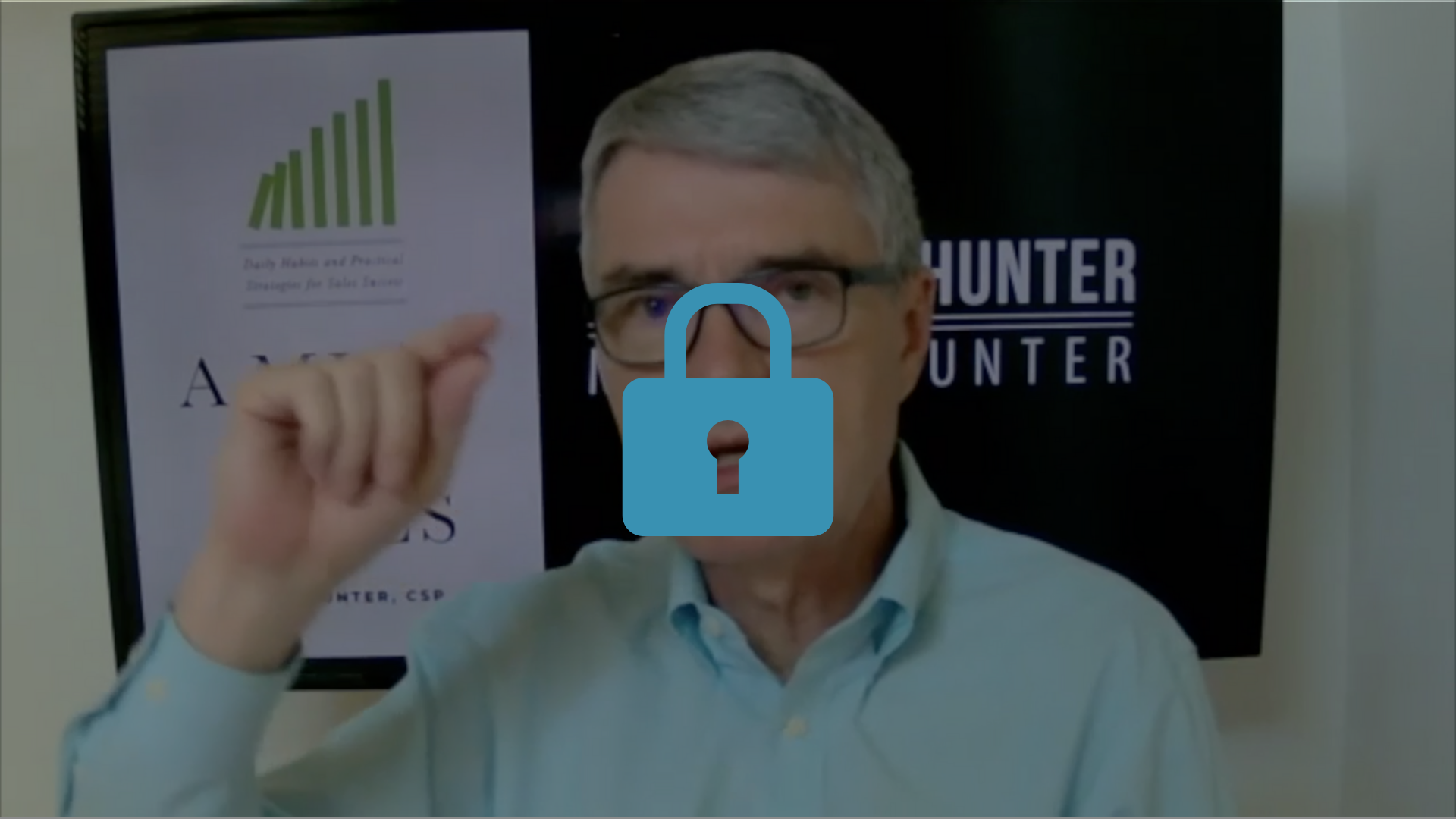 Section 6: Dealing with Multiple People/Teams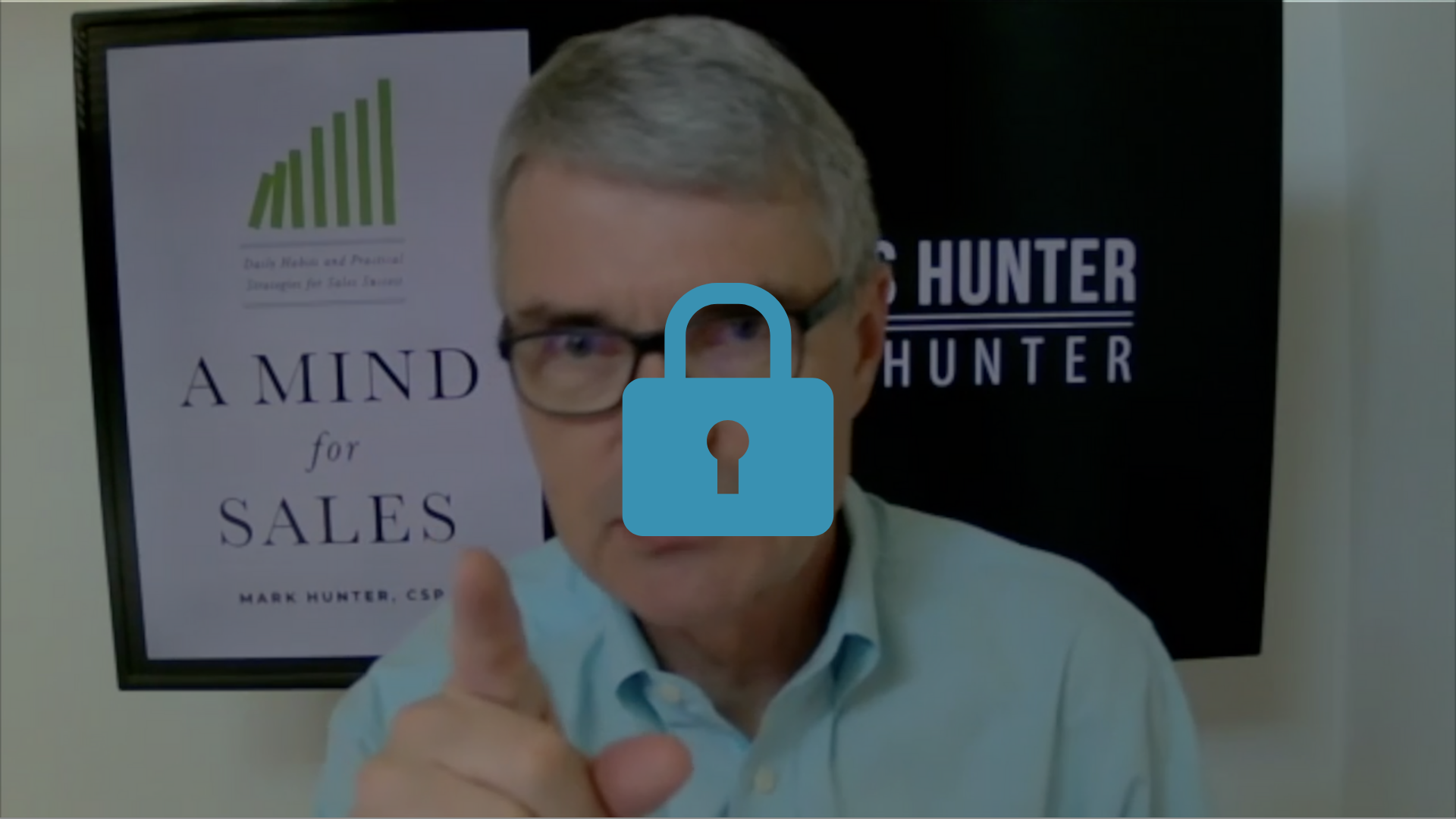 Section 7: Overcoming Objections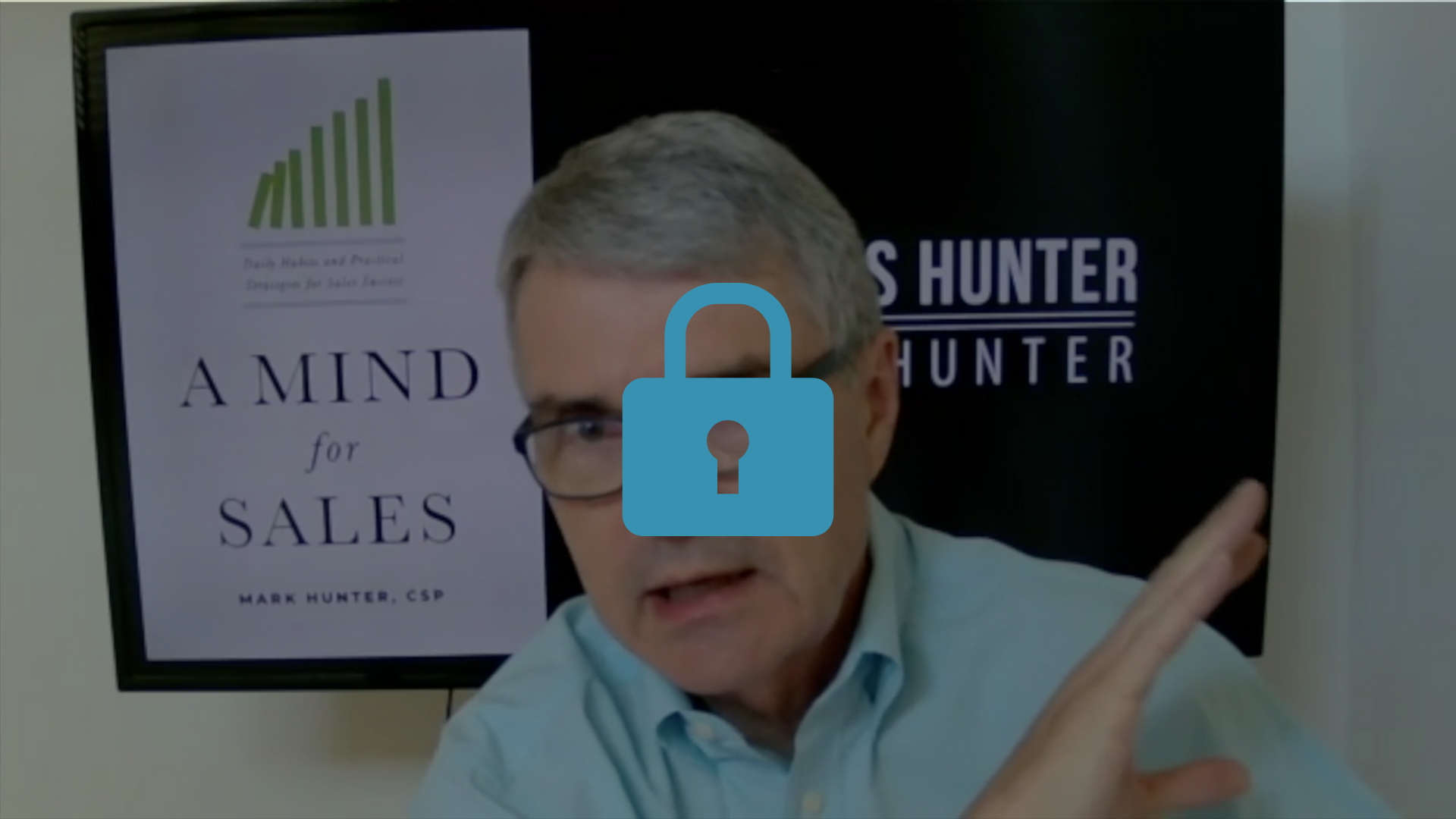 Section 8: Acceleration Techniques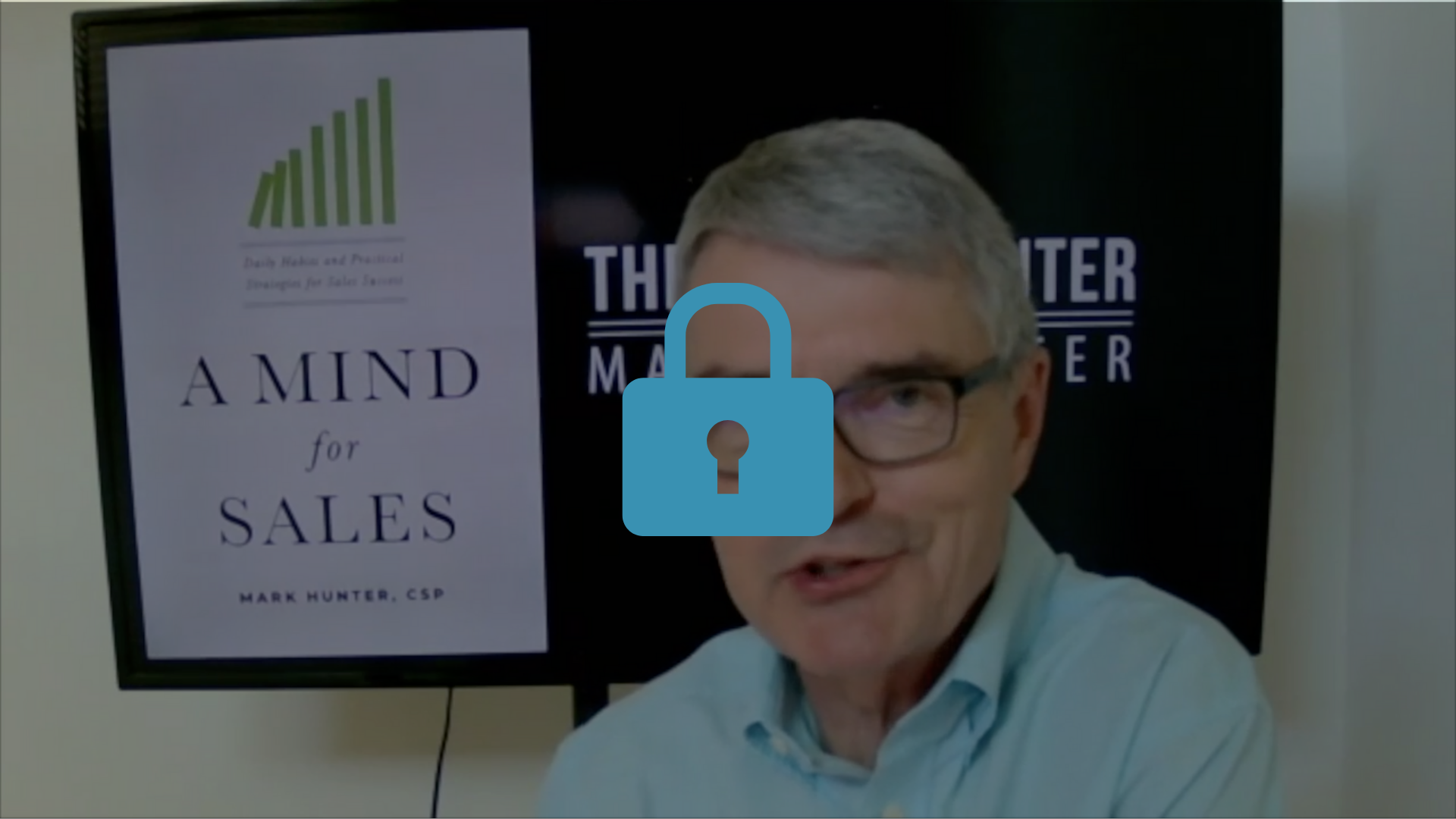 Section 9: Alternative Strategies When All Else Fails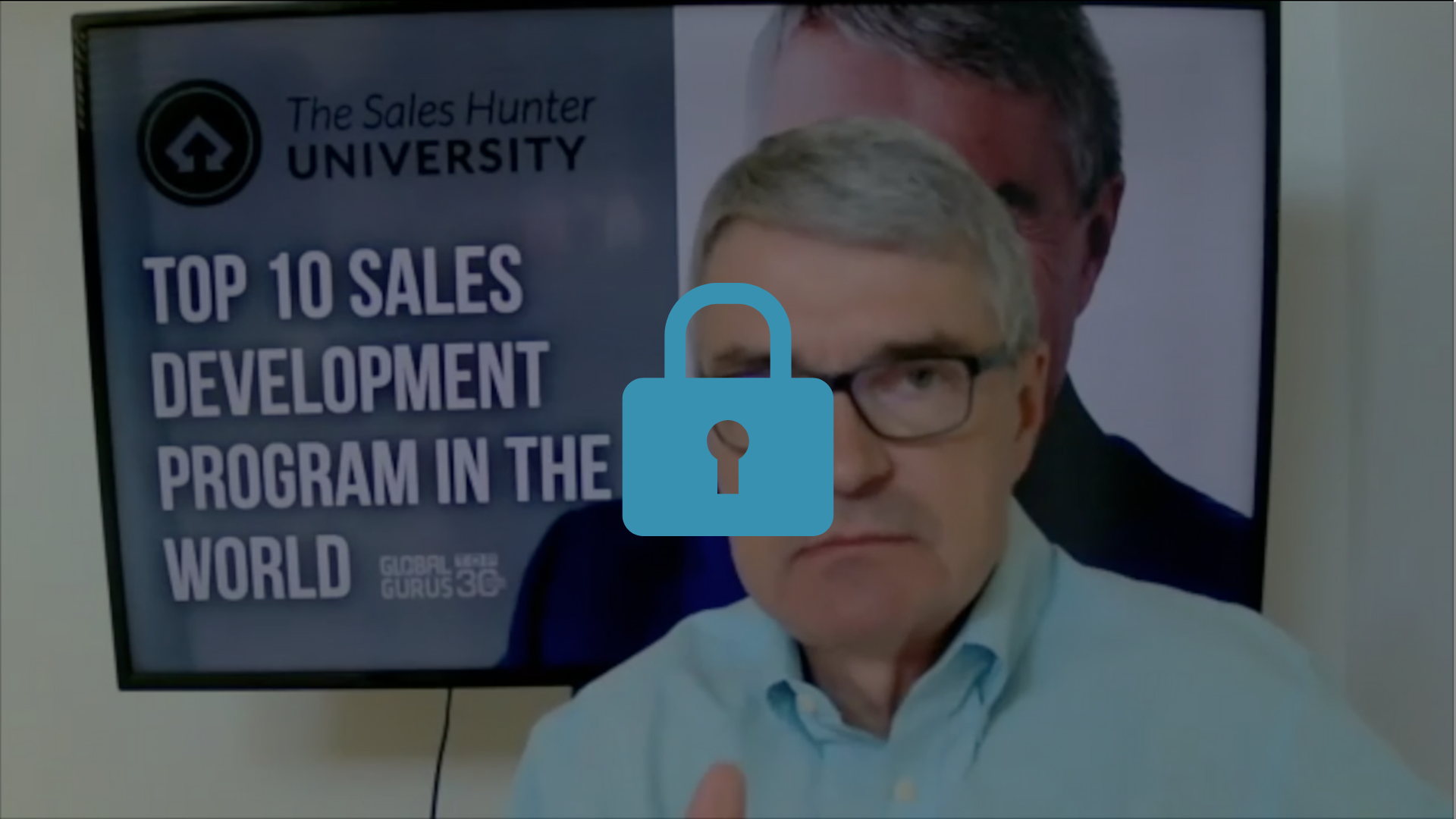 Final Thoughts
"I love your techniques, and I am crazy happy that I took your course. Thank you, you may have saved my business."
-A Sales Hunter University Student
Get Even More!
For the same price per month, get access to this class and all of my past
masterclasses! Each month, you'll get instant access to
masterclasses like this one. 
All Access caters to salespeople who want to reach higher in their
prospecting, their customer base, personal development, you name it. 
The benefits don't stop there; you also get live coaching, drop-in office
hours, an exclusive online community, and much more.