Live Sales Coaching
Join Mark for live group coaching and Q&A sessions twice per month.
In this course you will have recurring access to live sales coaching calls with Mark Hunter, The Sales Hunter. Each month there will be two calls: a group coaching call on a relevant topic and a Q&A call to answer your sales questions. This course is your opportunity to learn sales tips and tricks directly from Mark Hunter. Sales calls will be recorded and posted for you re-watch as well, providing a library of top sales content. Join today and start your coaching with best selling author and top sales speaker, Mark Hunter.
Experience Mark's Coaching
What is it like to learn from Mark Hunter? Check out this video to get a sense of Mark's sales coaching style.
LEVEL 3 ALL ACCESS
Coaching calls, the Video Library, Master Class events, and The Weekly Sales Kickoff
Two Live Sales Calls Every Month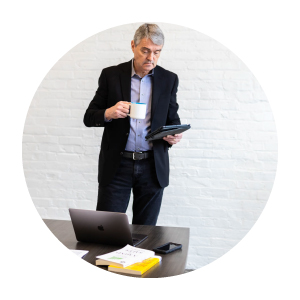 Live Sales Coaching with the Award Winning Author Mark Hunter
Mark has written three books on sales and toured the world coaching Fortune 500 corporations and exciting young startups. Every month Mark offers two group coaching sessions live. These coaching calls allow for real time, live, interactive experiences. Ask your top sales questions in the Q&A and learn about relevant topics Amplify your outcomes with sales coaching from The Sales Hunter.
Sign up for the Sales Hunter's live sales coaching. Purchase our Level Three All Access package for $79/mo.